Decade late, Chinese drywall still a problem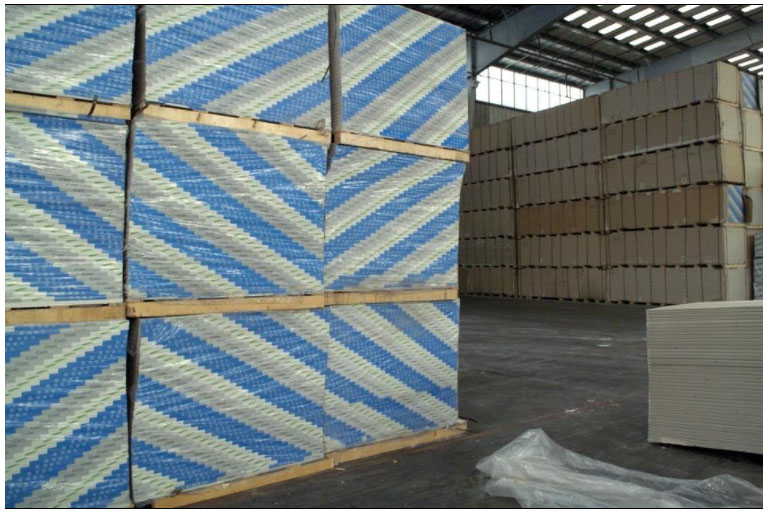 Homeowners across Southwest Florida are still finding contaminated Chinese drywall in their residences, almost a decade after the toxic material that has been shown to cause medical problems and corrode appliances was discovered in the region.
A recent uptick in purchases of foreclosed properties by investors and retiring baby boomers has uncovered the tainted building material in homes from Parrish to Punta Gorda, government records show.
As a result, industry observers fear the breadth of the drywall problem is worse than previously suspected.
"Here we are a decade later, and we're still discovering some of the problems — and this could continue another several years," said Jack McCabe, a Florida real estate consultant. "There were some homes where only a small section of drywall was Chinese made, and it may have not been repaired. Those problems weren't apparent until years later."
The recent discoveries follow the release of a long-awaited report from the federal Centers for Disease Control and Prevention earlier this month, which noted the tainted material likely causes "a spectrum of symptoms and health effects."
Among the health issues are headaches, breathing problems, blood pressure, worsening of chronic obstructive pulmonary disease, neuropathy and extreme fatigue, the report noted.
The CDC also found the bad drywall emitted poisonous hydrogen sulfide odors that could penetrate wood studs and even concrete block, making remediation difficult.
The agency's report marked the first time the federal government had confirmed that the drywall caused health problems, despite a bevy of lawsuits and homeowner settlements.
"The report provides the first solid links between various illnesses Florida homeowners have suffered and the defective Chinese drywall in their homes," Sen. Bill Nelson, D-Fla., said in a statement.
Drywall tax break
There are 67 known homes with unremediated Chinese drywall in Sarasota and Manatee counties, according to a Herald-Tribune review of property data.
That was down from the 97 tainted properties on the 2013 tax rolls.
New problems were offset by work done to install safer material.
But during the past 16 months, inspectors found new cases of bad drywall in 37 local homes — more than any other time since the Great Recession. By comparison, there were only a dozen new cases found from 2011 to 2012.
Under state law, homeowners only have to pay county tax assessments on their raw land value if they unknowingly buy real estate with Chinese drywall.
Home buyers can also receive a 75 percent discount on their property tax if they knew the drywall had issues at the time of their purchase. Those statutes are set to expire in 2017.
The majority of Southwest Florida's toxic drywall remains in Sarasota County, where 56 properties claim the tax break. In Manatee, there are 11 homes currently receiving the discount, according to property records.
The property appraiser's office in Charlotte County could not provide the data with a week's notice.
"We were pretty lucky in this county, where we didn't have much," said Mark Johns, director of appraisals for the Manatee County Property Appraiser's Office. "The ones we do have are starting to get repaired, and they're coming off the rolls."
The first shipment of Chinese drywall arrived in Florida in 2001, and at the height of the region's real estate boom four years later, use of the faulty material was rampant among builders.
An investigation by the Herald-Tribune and the watchdog journalism group ProPublica found that nearly 7,000 U.S. houses were built using bad drywall, but enough of the material was imported to construct at least 100,000 homes.
Even today, builders and Realtors throughout the area face questions over where a home's drywall was manufactured.
"Our drywall comes from Texas," luxury homebuilder John Neal said recently. "People still ask about that."
Foreclosure revelations
Industry insiders attribute the recent increase in new Chinese drywall discoveries to the backlog of foreclosures.
Defaults that for years had been stuck in judicial proceedings or languished on a bank's books are now hitting the market.
Many of those foreclosures were built in the mid-2000s, when the use of Chinese drywall was common.
There was a backlog of 218,055 active foreclosure cases in Florida as of March 31, including 9,508 pending defaults in the circuit court that represents Sarasota, Manatee and DeSoto counties, according to the Florida State Court Administrator.
Each of those homes represents another potential drywall problem, experts say.
"There are a lot of homes in this area that sat with no occupants," said Alan Tannenbaum, a Sarasota attorney who has represented builders in drywall lawsuits. "Many of them were foreclosures that the bank took years to process. Investors — and sometimes homeowners — bought them, only to find Chinese drywall."
Tannenbaum said some sellers suspect that their homes contain Chinese drywall, but they ignore the issue when listing their property for sale to maximize profits.
Banks also have been accused of airing out properties with bad drywall by opening windows during showings to mitigate odors associated with the material.
Even though many Realtors now include Chinese drywall addendums in sales contracts, Tannenbaum expects more lawsuits will be filed by buyers who have unknowingly acquired a home with the faulty material.
Renovations have also posed problems in Southwest Florida, even among homes built prior to the mid-2000s, and many of those problems are only now being discovered.
"I have been seeing a lot more Chinese drywall than normal lately," said Shannon Moore, broker and owner of Green Lion Realty, in North Port and Port Charlotte.
"As we get to the bottom of the barrel, the banks are finally dealing with these problem-child properties they had been sitting on."