Families wait to go to trial over "contaminated" Chinese drywall
Families wait to go to trial over "contaminated" Chinese drywall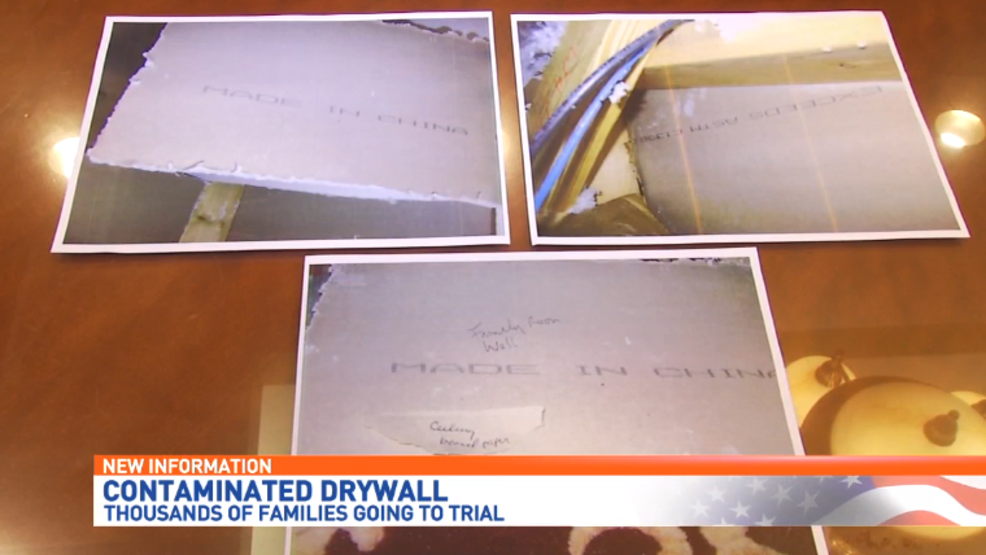 PENSACOLA, Fla. — 
Families wait to go to trial over "contaminated" Chinese drywall
Thousands of families across the southeast continue to wait to go to trial with the Chinese company, "Taishan," over contaminated drywall. The company made and shipped the drywall to the United States so people could rebuild their homes after hurricanes Ivan, Katrina and Dennis.
Ben Gordon is an attorney with Levin Papantonio law firm, which is representing dozens of homeowners in Pensacola. He said the problem with the drywall is that it has corrosive chemicals.
"These trace amounts of these three reduced sulfur compounds eat away at the copper and silver and destroy all the electronics, all the electrical components in your home," Gordon said.
He said people have to constantly replace expensive household appliances like refrigerators, televisions and air conditioning units.
"People have to have their homes gutted completely," Gordon said. "The biggest investment in your lifetime, for these people, is essentially rendered zero value."
He said several tax assessors have said the houses have no worth if they have the Chinese drywall. People from Louisiana, Mississippi, Alabama and Florida have been affected.
John McMillan, a Pensacola resident, said his dream home has been ruined.
"To have it compromised with Chinese drywall is very, very heart wrenching," McMillan said.
He said it has been a long process. The case has been in court since 2009. McMillan said the most frustrating part is that the U.S. government has not joined the fight when so many have been affected by the foreign product.
A federal judge is expected to soon remand the cases back to their home states to go to trial. No date for trial has been set.
Another German-based company that sold the drywall settled with the people who took them to court.